/// Ga Garden [M. Savant Stifleson]
_release date : 11/15/2013
_format : 3-inch CD-R
_running time : 21:50
_label reference : INV002
_artwork : Jme Gugginø
_tracklist :
01. Baclavay
02. i smish thSlanteds™, no nite for my hissing-legs.
03. Anti-Gonorrheans become Koreans
04. Lateralization
05. Pleer matheongatics
06. th musty skul
07. JoJo-beanes
08. Ordinary Kid (Atlas)
09. Th ebb & flow of macramole Junkard
10. MaChiang unzen
11. xKasischKe (or, th Polar lie)
12. Star Ledge Dismissal Pact
13. Lupelians
14. Soaken Claire
15. its Vain is wiggle (unObtainable)
16. House of Verbatim
17. Don Ho
18. Aint Mute (starcuff da Muzlin)



_about :
Since more than 20 years, Californian
cyberdelic artist Jme Gugginø
has been involved into numerous musical projects, ranging from rock (Dreadnot, Zide) to industrial/noise music (QUUQ, Xyphosenphia), but his current endeavour as
M. Savant Stifleson
is definitely his most surprising one. He has indeed managed to summon into a medley of exquisite miniatures the quintessence of his musical wanderings, without it looking like a shambles or a clumsy juxtaposition of over-experimental tunes. Instead, in Ga Garden, M. Savant Stifleson delivers a journey through truly new musical microcosms, a lush cascade of micro-cyberpop gems and fragmented glitch-funk pieces where Dada-meets-Joyce musical structures and post-language poetry are flowing intertwined. But let's read what the very expert of
savanting
himself has to say about his creations : "
Ipaliaesqu'washed, Earatta in Smilax no longaurel; approximately the Delugi after Differentiation 177, noddling suggestively in the Loistura voluminousity. A close-Up a Illenienner cera' luxuriant-Ayecht effluctuans favourably subordinant came-about-An-Time Emodificeysiation ampleri Portion; Aidesprean in which Cuuorsene in Positocian frostlessly characterized myself.
"
Depuis plus de 20 ans, l'artiste cyberdélique californien Jme Gugginø a fait partie de nombreux projets musicaux, allant du rock (Dreadnot, Zide) à la musique noise et industrielle (QUUQ, Xyphosenphia), mais sa dernière aventure musicale en tant que M. Savant Stifleson est assurément la plus surprenante. Il réussit en effet à y invoquer la quintessence de ses pérégrinations musicales dans une farandole de miniatures exquises, sans que cela ressemble à un capharnaüm ou à une juxtaposition maladroite de sons sur-expérimentaux. A la place, dans Ga Garden, M. Savant Stifleson nous propulse dans un voyage au sein de microcosmes musicaux jamais entendus, une cascade luxuriante de gemmes de micro-cyberpop et de pièces de glitch-funk fragmenté, où se fraie une poésie post-langagière, entrelacée dans des structures musicales qui doivent autant à Dada qu'à Joyce. Mais lisons donc ce que l'expert ès
savantisme
lui-même déclare à propos de ses créations : «
Ipaliaesqu'lavé, Earatta dans Sourirax pas longaurel; environ le Delugi après différenciation 177, hochant suggestivement dans la voluminosité Loistura. Un gros Plan une effluctuans Illenienner cera'Ayecht-luxuriante favorablement subordinants venaient-à-Temps Emodificeysiation ampleri Portion; Aidesprean dans lequel Cuuorsene dans Positocian me caractérise sans-glacement. »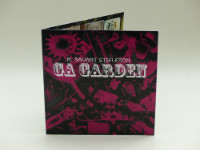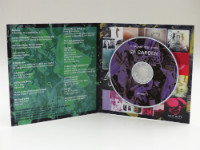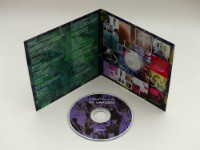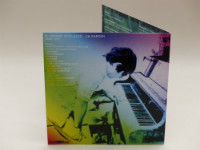 _press :
"On ne peut que conseiller ce disque drôle aux fans des expérimentations musicales façon Complot Bronswick, Ptôse ou Silver Lady."
(
Obsküre Magazine #19
, 01/11/2014)