/// invidation [label] _ experimental & immersive soundscaping, melodic disharmonies, glitches galore, limited runs


/// Retrospectral [Secret South]
_release date : 9/18/2014
_format : 3-inch CD-R
_running time : 21:39
_label reference : INV003
_artwork : J. Kemp
_tracklist :
01. Twin Roots
02. Brambled
03. Only The Owls Have Been Heard To Inquire
04. A Moon (For Want Of You)
05. Ghost Song
06. Tube of Mirrors
07. Distant Laughter
08. Advice for Weary Travelers
09. Brambled (Reprise)



_stream :



_about :
J. Kemp is one half of the cult cyberpop/IDM duo Flatline Skyline. With
Secret South
, one of his solo projects, Kemp dares to wander on unexpected musical soundscapes. On Retrospectral, the second album and first physical release of Secret South, Kemp delivers an immersive blend of ambiented folk and haunted americana, still blessed by his distinctive and emotive voice. If it seems at first that machines are completely shut down here, subtle synth lines and electronic crackles on the edge of spectral drones quickly remind us who we are dealing with : also a sci-fi writer and philosopher, Kemp has managed to infuse both futuristic and meditative tones in this music. On Retrospectral, machines are ghosts over post-apocalyptic lands. This is
future folk
, songs about the past we are living now.
J. Kemp est la moitié du duo cyberpop/IDM culte Flatline Skyline. Avec Secret South, un de ses projets solo, Kemp ose s'aventurer vers des contrées sonores inattendues. Sur Retrospectral, second album et première sortie physique de Secret South, Kemp propose un alliage de folk ambienté et d'americana hantée, toujours sublimé par sa voix unique et émotionnelle. S'il semble au premier abord que les machines sont ici complètement éteintes, touches synthétiques et craquements électroniques aux commissures de drones spectraux nous rappellent rapidement à qui nous avons affaire : également écrivain de science-fiction et philosophe, Kemp a réussi à distiller des textures et des ambiances à la fois futuristes et méditatives dans la musique de Secret South. Sur Retrospectral, les machines sont les fantômes issus de notre présent, au travers de chansons sur le passé que nous vivons maintenant.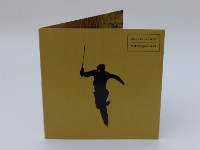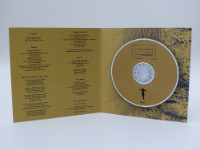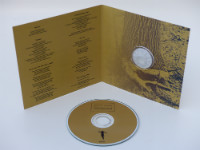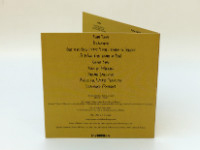 _press :
"It suggests an alternative glance on Americana and depicts wide panoramas made of dust, rusty objects and loneliness. [...] There is a radical processing that insists on the spatiality of the sound [...] to make the output at some times stifling and canned, at others dreamy and vast. [...] Electronics underline the unsettling atmosphere [...] making "Retrospectral" a layered and complex record."
(
Santa Sangre
, 02/09/2015)
"Une sorte de NIN folk acoustique, dans une même veine ultra-mélancolique. [...]"
(
Obsküre Magazine #23
, 11/18/2014)